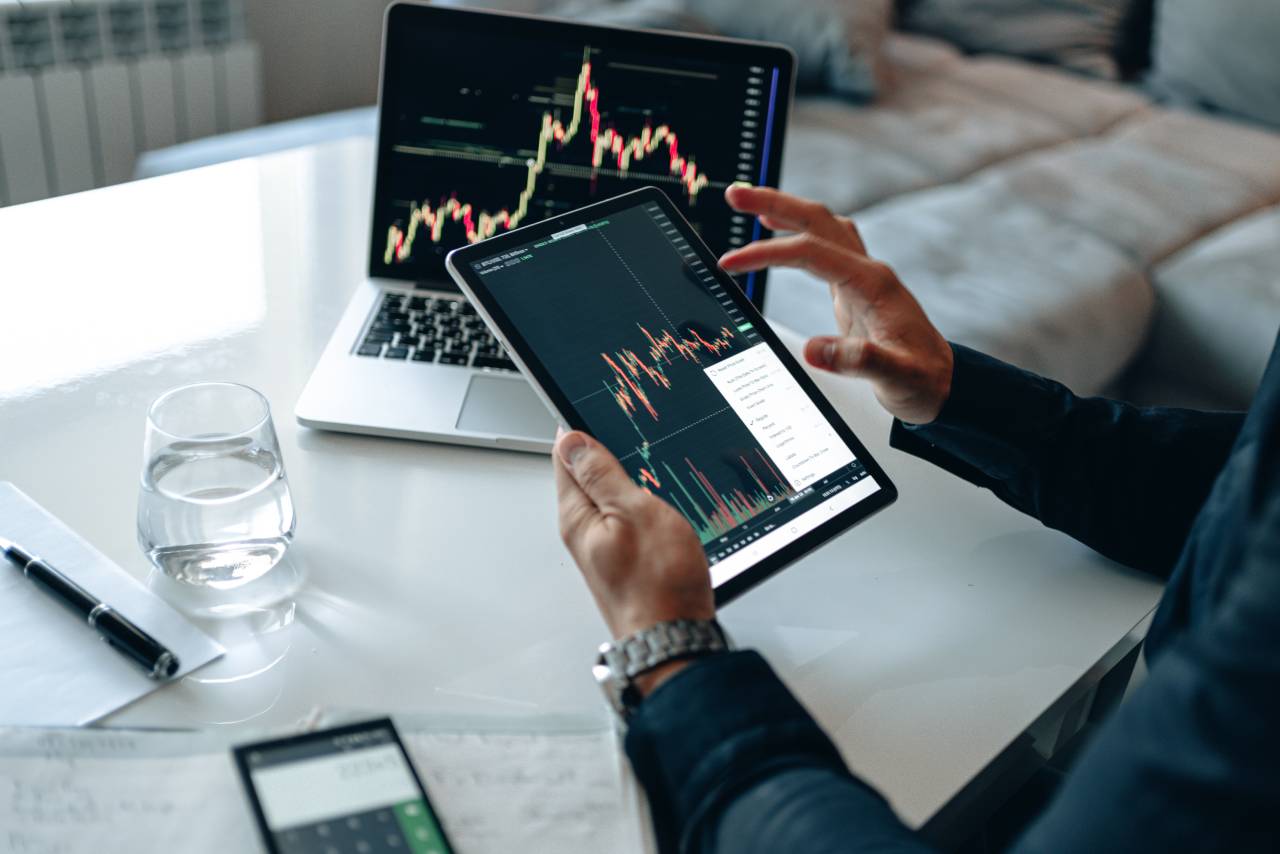 Foundant Technologies are solely dedicated to delivering practical, user-aligned cloud technology and expertise for funders and grantseekers who want to free up time to focus on their missions.
Foundant Technologies has specialized exclusively in making philanthropy easier and more impactful through forward-looking technology solutions. All of our cloud-based solutions focus on the unique needs of funders, nonprofits, scholarship providers, and community foundations with the goal
to make day-to-day tasks streamlined so you can focus attention on your mission.
Start date: July, 2020
End date: September, 2020
Production date: September, 2020
Business Purpose
Foundant wanted to migrate its critical applications from Rackspace to AWS for scalability.
Challenges to Tackle
Design and implement AWS architecture for three AWS environments ( beta, sandbox and production)
Migrate 4 (four) .NET Windows based applications from Rackspace to AWS
Migrate ~400 GB of MySQL database from Rackspace to AWS Aurora RDSDeploy ECR images to ECS using AWS CICD
Provisioned AWS Infrastructure for three AWS environments using Terraform
Created windows based Docker images out of GitHub code repo, using AWS CodePipeline, Custom-Action, Step Function, SSM Document and EC2
 Pushed Docker images to ECR (AWS Docker Container Register )
Deployed Images from ECR to Windows-EC2 based ECS clusters using AWS CodePipeline
 Integrated unit tests and Fluent Migrator within the CodePipeline
Deployed Lambda Functions automatically on all three environments with each CodePipeline run
Implemented cross account CodePipeline for production deployment
Migrated ~400GB MySQL database from RackSpace to AWS RDS Aurora
Established fully automated CICD
Configured alerts & notifications for the whole deployment process
Technical Architecture Diagrams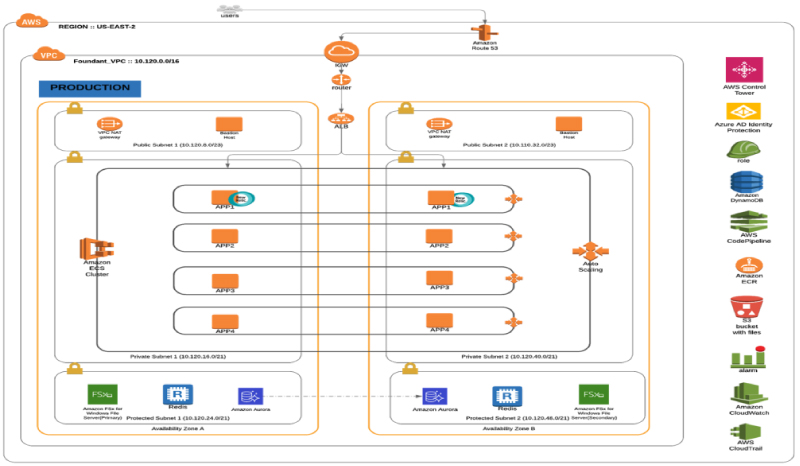 VPC
ECS
ECR
CodePipeline, CodeBuild
 Step Functions
 SSM Documents
Lambda Functions
Technical Architecture Diagrams
Terraform
Docker
AWS Services

VPC & VPN, IAM & KMS, Lambda Function, RDS Aurora
Postgres, Simple Storage Service (S3), Route53, Application Load
Balancer (ALB), Elastic Container Service (ECS), Code Pipeline &
CodeBuild, Elastic Compute Cloud (EC2), Step Function, SSM
Documents & Parameter Store, AWS Secrets Manager, Elastic Cache,
Amazon GuardDuty, Control Tower
Terraform

Foundant was already using Terraform for multiple applications & deployment processes so for consistency Terraform was chosen

Windows-EC2 based ECS

Foundant had a 14 years old .NET based architecture for which Windows-EC2 based ECS was used because Fargate was not providing the required support

CodePipeline Custom Action

EC2 along with CodePipeline Custom Action & SSM Document was used to build the .NET code, create and push
Docker images because CodeBuild doesn't provide privileged mode support for Windows based Docker image
Successfully implemented the required AWS infrastructure for three environments (beta, sandbox and production)
Implemented CICD for four Windows based containerized application
Deployed the required application with autoscaling and automation
Did successful production cutover
Implemented Disaster Recovery infrastructure