ML/AI solutions on AWS Cloud
NorthBay helps organizations understand where, when, and how best to leverage the power of AI/ML to enhance data-driven decision making, increase productivity, and solve old problems in new ways.
We work side-by-side with our customers to ensure success at every stage of the AI/ML adoption journey by:
Accelerating deployment and modernizing the underlying data layer
Removing risks associated with achieving intended outcomes…on time
Gaining access to more data sources and providing flexibility to future data sets
Providing access to and enabling more personas in stakeholder community, while increasing overall security
Supplementing and complementing analytics, data science, and AI/ML expertise
Solving today's challenges with a budget-friendly cost model that can scale for the future
Why Choose NorthBay for AI/ML Solutions on AWS
Experience enabling a variety of AI/ML use cases in multiple industries, including:
Why NorthBay?
Financial Services
Customer segmentation and product recommendation optimization
Customer lifetime value prediction
Investor digital behavior analysis and investment product research and development insights
Education
At-risk student dropout identification and intervention
Learning intervention
Learning pattern identification
Insurance
Claims automation
Forecasting and premium pricing optimization
Why NorthBay?
Healthcare
IoT device data correlation and diagnosis classification
Research institutions rapid experimentation and model optimization
Staff and equipment resource forecasting and allocation
Manufacturing and Logistics
Equipment proactive maintenance, downtime avoidance, and OEE optimization
Retail
Consumer price optimization
Optimized product recommendations
The Power of AI/ML at Work
Injury Prevention for Athletes
Athletes at a major university will wear IoT devices, which collect and track body movements. Detailed metrics, video and other interactive tools, all connected to the cloud, will produce massive amounts of data. NorthBay will help data scientists to develop and train models that analyze and mine the data for insights that physicians and other leaders will use to predict and prevent injuries.
Expertise across AI/ML-enabling technologies
Many organizations want to immediately experiment with new models and test new ideas using their data, but are held back by the rigidity of their existing data warehouse. By leveraging NorthBay solutions such as data lake and analytics, customers can spin up an agile, scalable environment that enables experimentation and innovation with modern analytics tools.
Diagnosis Accuracy for Patients
An early-stage health tech company was using IoT sensors to collect data from patients with implanted cardiac pacemakers. The data was then transmitted to the cloud and used to diagnose health conditions such as hypertension, heart arrhythmia, atrial fibrillation, heart attacks, etc. However, the company's existing models only delivered 50% accuracy in the analysis and classification of the data. By partnering with NorthBay to develop a new data lake that enabled them to more broadly experiment with ML and model training, they increased the accuracy of their IoT data to 95%.
Partnership across the complete AI/ML Lifecycle
NorthBay plans, builds, deploys, and even manages AWS AI/ML-based use cases for many customers. We also leverage tools such as Amazon SageMaker to automate and standardize MLOps practices, which applies DevOps practices to ML workloads in order to streamline model delivery across the machine learning development lifecycle. Because MLOps provides common machine learning algorithms that are optimized to run efficiently against extremely large data in a distributed environment, it enables use of AI/ML for true business transformation.
Our Expertise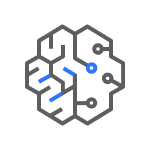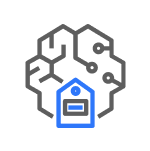 AWS SageMaker Ground Truth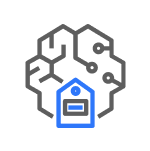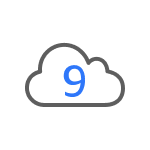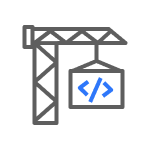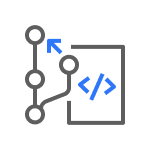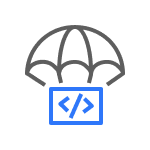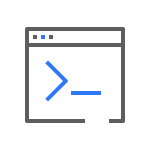 AWS Command Line Interface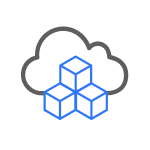 AWS Cloud Development Kit