Oct 10, 2022 - Oct 14, 2022: Dubai's Largest Tech Event, GITEX Global 2022, was conducted in the Dubai World Trade Centre from 10th October to 14th October. And, NorthBay was there! It was amazingly successful with so many companies, exhibitors, and visitors all investing five days into innovative thinking.
The world's largest and most inclusive tech and startup event shed light on the current technological landscape and provided unparalleled insight into the future. The event showcased innovative solutions across the Metaverse, Web3, AI, cybersecurity, big data, fintech, and more; the event hosted over 5,000 exhibitors, 800 startups, and over 100,000 attendees.
NorthBay and Amazon Web Services both see this region a major key growth area for the upcoming year. And to demonstrate this commitment, our global leadership teamed with AWS, working and collaborating at the AWS booth for 5 full days.
Now, more than ever, innovation is vital to creating and maintaining differentiation. GITEX allowed NorthBay to meet with people who shared the same passion and gave us a chance to discuss and get to know each other and exchange ideas on how to sustain continual innovation that grows their business and delivers differentiated customer experiences.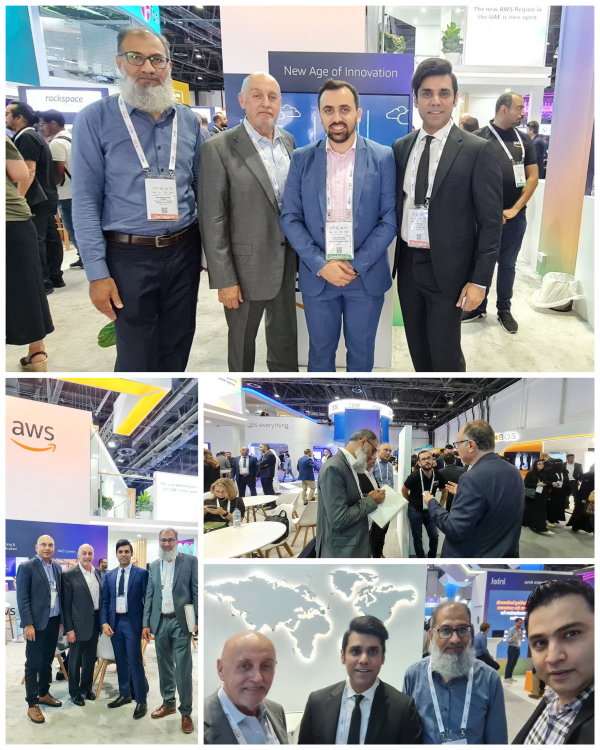 For us, it was a chance to just be together from different regions; it was a chance to meet LIVE, share and exchange ideas on leveraging the technology, breadth, and depth of AWS to enable customer success. And, most importantly, establishing human touch and presence..
We met some old friends, we made a lot of new friends and it was an amazing experience. We can't wait to be back next year…thanks to the event sponsors and everyone that put together such a tremendously successful event.